Update.... Again .. and, this time it's good!!
Well... here is the short of it all... I have just returned from London ... A nice big thank you to those who sorted me out while I was there...

Although I did not have a lot of time for personal stuff, I did manage to fit in some refreshing conversations and a little shopping ~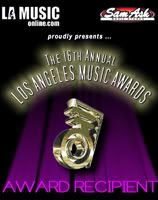 Anyhow, it is a little funny, but apparently, the e-mail I received from LA Music about not being nominated was incorrect. I have been nominated and am an official Award Recipient of the following:

Soul R&B
ALBUM OF THE YEAR –- UNANIMOUS CHOICE
RIGHT HERE – Amiena, LA, CA, USA
and
New Jazz
FEMALE VOCALIST OF THE YEAR - UNANIMOUS CHOICE
4TH FLOOR – Amiena, LA, CA, USA
So, tonight, Rocky and I are heading down to the Musicbox Theatre to accept the nominations and then of course, the award show is on the 9th.
Well, that is all for now ... I am sure some pictures will be up tomorrow.... then again, maybe not...
More later!
In the meantime, trust each of you are well and life is kind ~
A